ABOUT KRISTIN
Kristin began her career as an interior designer traveling and merchandising model homes from concept to installation for independent firms around Atlanta. Following that, she drafted design schematics, concepts and plans for high-end custom builders in Atlanta and Charleston, South Carolina, which led to the desire to get into home sales. With a successful career working in on-site sales nationally recognized homebuilders, she enjoyed being part of the development of communities from North Fulton to Forsyth, Georgia. She is proudly with Atlanta Fine Homes Sotheby's International Realty with more than 20 years of experience in real estate, new home construction, land sales and marketing. Raised in Roswell, Georgia, she has lived in the area for more than 30 years, which has afforded her invaluable expertise and knowledge of the market and its offerings. In addition to guiding her clients through the buying and selling process, Kristin is an expert in consulting, staging and design – all skills that enhance her clients' experience.
Her proven track record, local knowledge, unparalleled experience and business strategy, combined with the extraordinary global marketing only offered with the Sotheby's International Realty® brand, set her apart from the competition. She is thrilled to be a part of the one true international realty brand in Atlanta and enthusiastic about working with you Kristin resides on a small farm in Hickory Flat with her husband and daughter – who is an avid equestrian. Together, they enjoy riding horses and caring for their farm animals and rescues. When she isn't working, she loves heading to the mountains, gardening and antique cars. She is the owner of a 1951 Ford truck, which she loves taking for a spin on the weekends."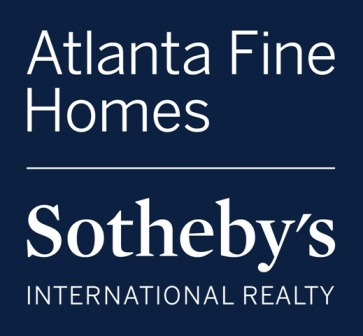 As an agent, Kristin has achieved numerous accolades for her impressive determination and success. Recognized as "Rookie of the Year" in 2006, she also is a Member of the Atlanta REALTORS® Association Top Producers, 400 North Board, the National Association of REALTORS® and has been an investor in real estate since 2000. In addition, just over 3M total sales volume her first year back in 2018.
Kristin loves the build and design process and works with a handful of clients building custom from the ground up in Milton and Hickory Flat, GA from build all the way through to designing and furnishing the space.
Over the years various community and charitable involvements include, supporter and sponsor, include the AVON 3-Day Breast Cancer Walk, Habitat for Humanity, Hope Thru Soap, Cystic Fibrosis, Parkinson's Fundraiser, Save The Horses, Hooves Marching for Mercy, Wild Horse and Mustang Rescue, Work of HeArt, Cheer for Children, Georgia Equine Rescue League , Humane Society, Angels Among Us Rescue, and the Great Pyrenees Rescue of Atlanta